Comfort and convenience are the hallmarks of Albert Ruiz, D.D.S.'s office operations. To ensure your convenience, below is the information you need about our hours, location, appointment scheduling, insurance acceptance, and billing.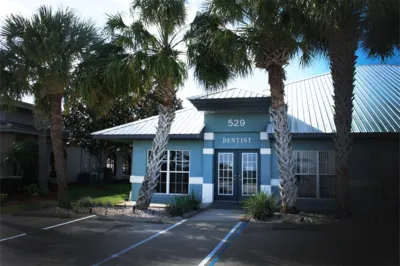 Albert Ruiz, D.D.S.
529 U.S. Hwy 27 South
Sebring, FL 33870-2108
(863) 385-6200
(863) 386-0770
Monday: 8:00am - 6:00pm
Tuesday: 8:00am - 6:00pm
Wednesday: 8:00am - 6:00pm
Thursday: 8:00am - 6:00pm
Friday: 8:00am -12:00pm
Click here for door-to-door driving directions
Appointments
We see all patients on an appointment basis and ask that you call in advance so that we may reserve time for you. The office phone number is (863)385-6200. We try to see all patients on time and request that you extend the same courtesy to us.
If you cannot keep an appointment, call (863)385-6200 to notify us immediately. After hours you can leave a message with the answering service. Please try to give us 24 hours' notice so that this time may be given to another patient in need.
Telephone Calls
We encourage you to call with questions you may have concerning dental problems; however, it would be unfair to other patients if the doctor were to disrupt treatment to answer every phone call. Our staff is trained to answer most questions. If your call requires that the doctor speak with you, please leave a message and the doctor will return your call at the earliest opportunity.
Recall Visits
We believe in the benefits of regular preventive care, and therefore, encourage our patients to return for periodic recall visits. We will send you a written reminder when it is time to return. When you receive this notice, please telephone promptly to make an appointment.
At the time of your recall visits, please advise the receptionist of any change in your: (1) health and medications being taken; (2) address or telephone numbers; (3) marital status; (4) employment and insurance coverage.
Insurance
We accept a select group of dental insurance, please have your insurance information available to you when you call to schedule an appointment. Dental insurance is intended to cover some, but not all, of the cost of your dental care. Most plans include coinsurance, a deductible, and other expenses which must be paid by the patient. It is your responsibility as a subscriber to know what the available benefits, limitations, and plan guidelines are before arriving for your appointment. Additionally, you will need to follow up with your insurance company if payment is not made in a timely manner. If further information is needed by the insurance company to process a claim, such as x-rays or periodontal charting, we will be glad to process these requests. A copy of your insurance card will be taken and subscriber information will be required at the initial visit. You will only need to provide this information once. Any changes in your insurance company should be reported to the billing staff.
Delta Dental PPO, Guardian, Metlife, Cigna Radius, United Concordia, Florida Combined Life, And Humana Commercial are some of the networks that we are contracted with. Please call the office if your insurance is not listed.
Fees and Payments
We make every effort to keep down the cost of your dental care. You can help by paying for treatment at the time of your visit. If your treatment program requires several visits, you will be given an estimate and asked to make financial arrangements with a member of our business office staff. We accept as form of payment cash, personal checks, Visa, Mastercard, Discover, and American Express.
Facilities and Equipment
Digital x-ray
Intra-oral camera and photography
Music headphones in dental room